Good hunting pants for women can be difficult to find.

Bearskin is proud to present Cordura Pant' for women, developed by women for female hunters. In the development of Cordura Pants Women, we have put a lot of time into developing a comfortable fit in combination with good materials and the necessary properties for a good pair of hunting trousers. The result was Cordura Pants, a hunting pants without a membrane, the best hunting pants for women on the market!
Cordura Pants Women
We are proud and happy to present Cordura Hunting Pants for ladies in this collection. The material used feels super light when worn and it still has an extremely durable quality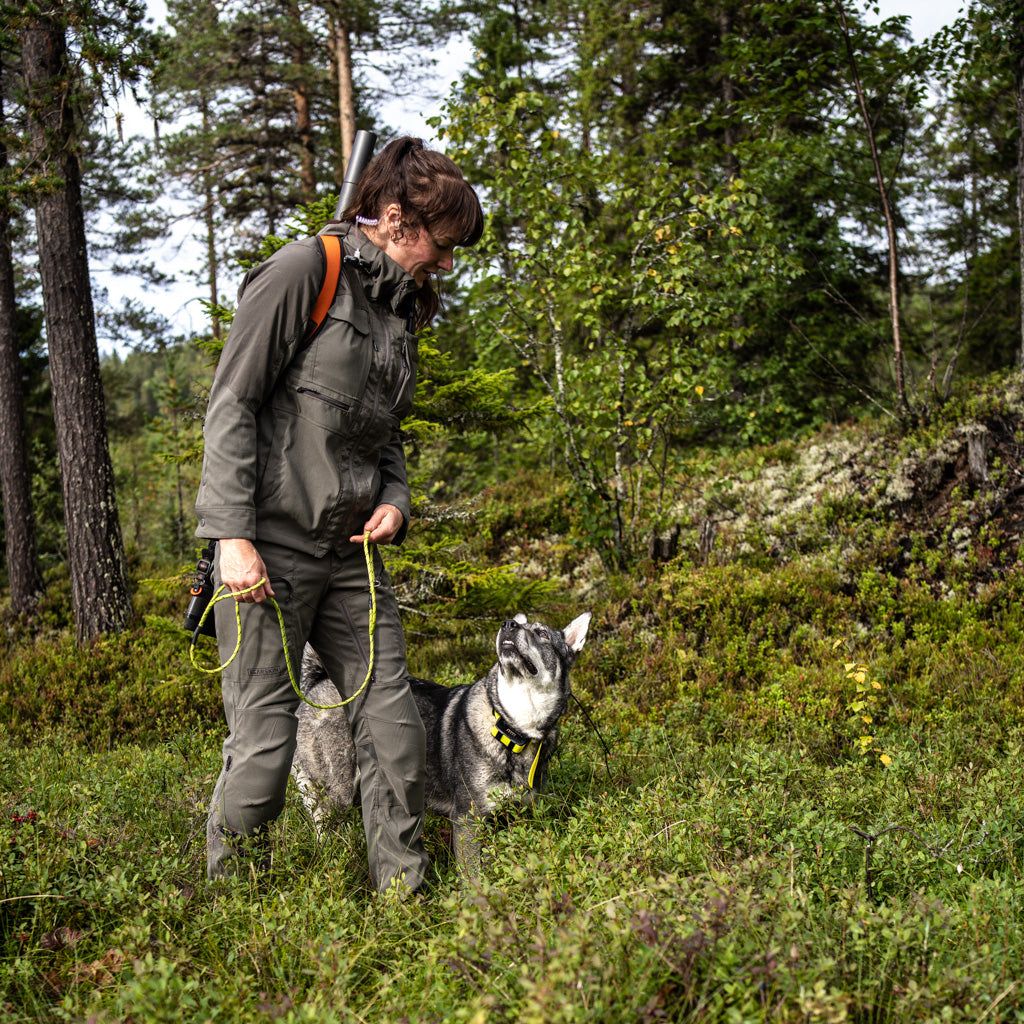 Durable material
The material and colors are carefully tested and worn to ensure that it does not stand in the way of a successful hunt. The cordura material is extremely quiet so you can move around without being noticed by the animals. The color is carefully selected to be the most natural color in the environment which will make you blend in like no other.


Bearskin's endeavor has always been to make as appropriate garments as we can. And great effort has been put into, for example, making the pockets' placements work optimally, regardless of whether the pockets are empty or full. The Cordura Pants from Nr. 1 Collection has exactly the qualities you need to succeed. The location of the pockets is carefully placed where you need them, as well as the size to carry all your hunting equipment. It is the lightest, most durable and quietest hunting pants for women on the market!
Together with Stephen Copp, our product developer, Bearskin has created innovative hunting clothes. We combined Stephen's 30 years of experience in materials and textiles with Bearskin's hunting knowledge and our wishes about design and choice of materials.

Bearskin's goal is to develop hunting clothes to perfection, so that you as a customer and hunter will feel confident that the product you buy is carefully thought out, developed and tested.

The choice of materials the design and the details of our garments are all carefully thought through so that you can carry the things you need with you during a long and sometimes uncertain hunting day.

We are here to help

Are you interested in knowing more about our hunting pants? No matter what question you have, we are here to help you with your questions.