Hunting Clothes
A hunting set should cover many different needs. It should be quiet, have the right and enough pockets, breathe well and be comfortable to wear. At Bearskin, we put a lot of time and effort into developing hunting clothes that suits our needs. We want you to succeed in your hunt, and your clothes should not stand in the way of having a good experience.
Shell Jacket
In the development of Nr. 1 Collection our goal was to create hunting clothes that last for generations. Our experienced hunters and product developers have worked for many hours to define the characters for the perfect hunting clothes. In these discussions, we came to the conclusion that a good hunting set should not stand in the way, it should rather be clothes that contribute to your time in the woods and to a successful hunt.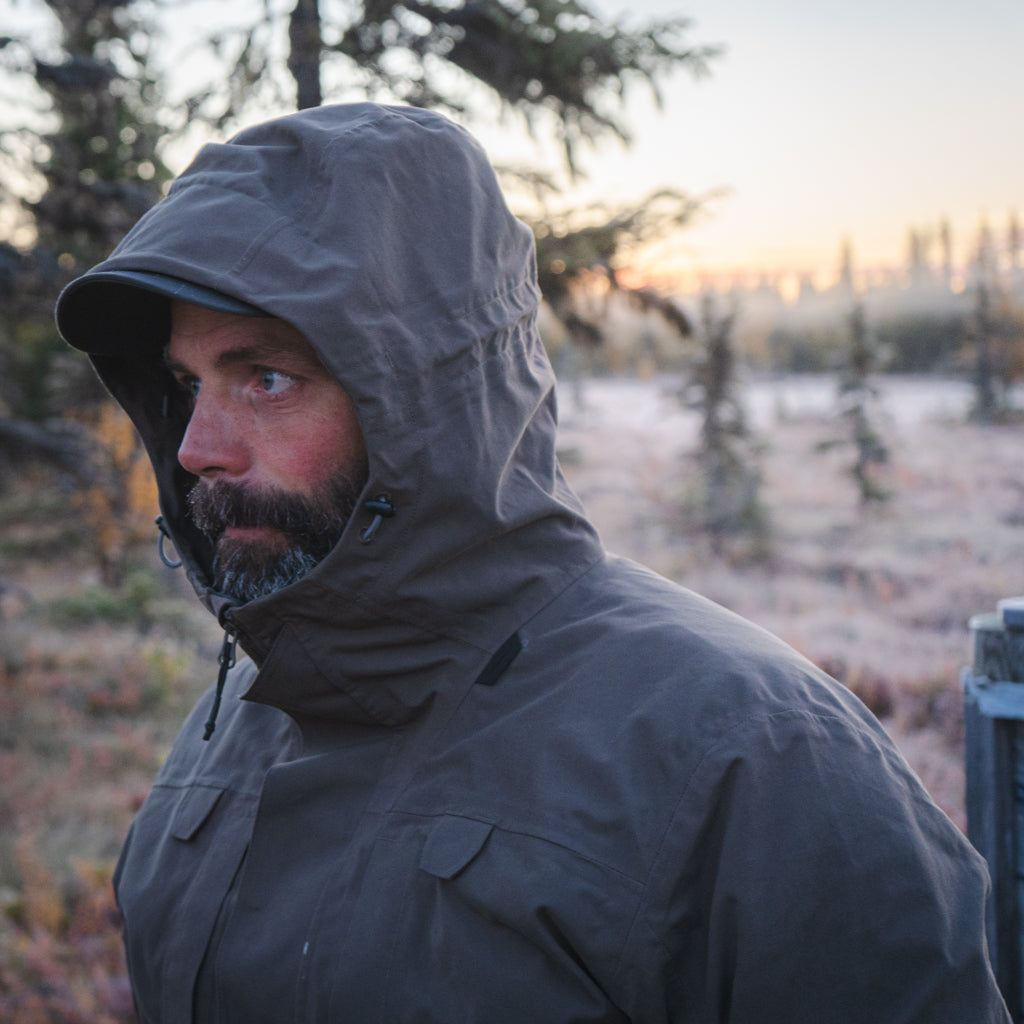 We believe in details and our hunting gear has been carefully developed, tested and then tested again. The result was Nr. 1 Collection, eight garments that form the basis of our brand and our identity: Quiet and breathable hunting clothes that will contribute to a successful hunt. We want to help you even out the odds and be present when you create your many hunting experiences.
Shell Pants
The hunting clothes are all thoroughly tested for details such as placement of the pockets, to materials that are quiet enough and clothes that last. Another important aspect for us was the garments' breathability, movement, if it can stand heat and dry quickly even during the sweatiest days.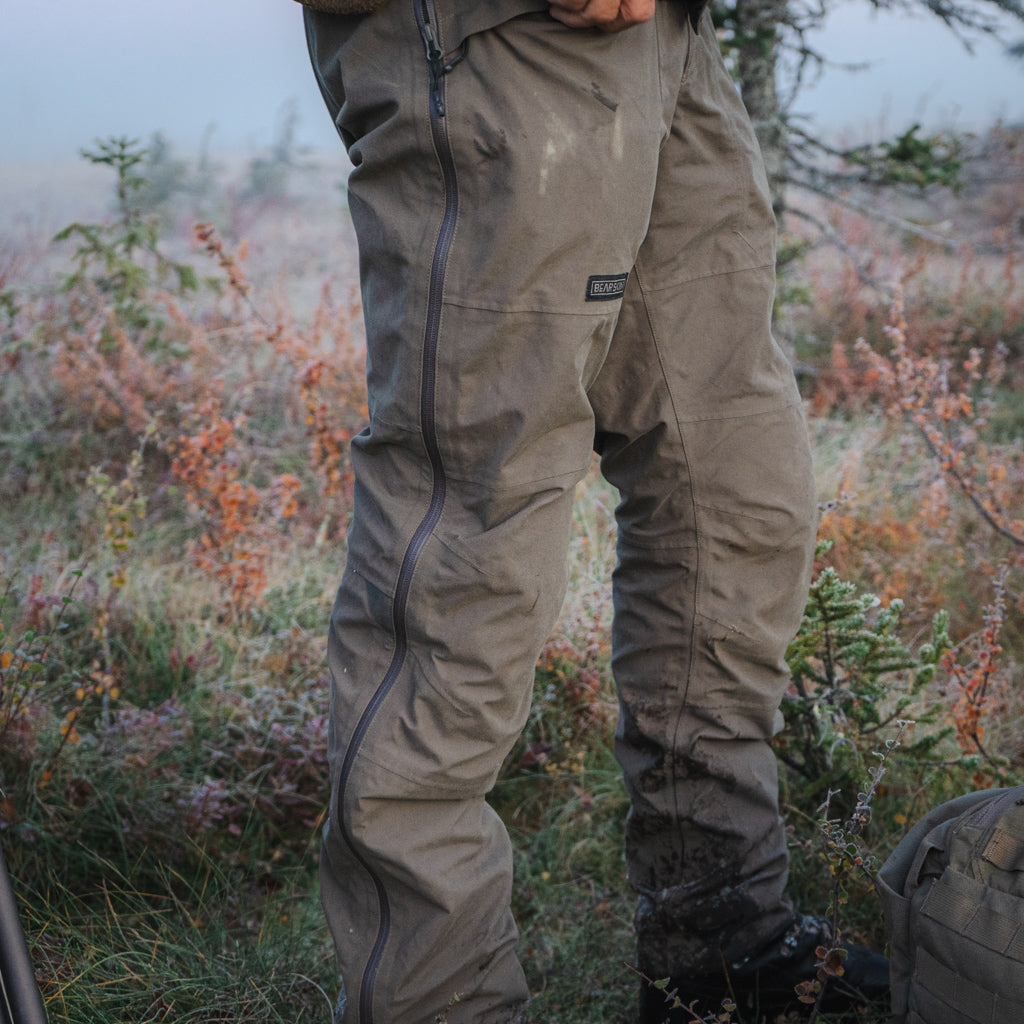 We believe in quality and have therefore created quality garments that hopefully contribute to many successful hunting experiences. Our hope is that our hunting gear will last for generations.